Brief
Established section with the beginning of work Hospital Mansoura University and since then has been to provide the department with the latest X-ray equipment and works 24 hours a day and section there with section treat neuro nuclear medicine in a separate building 5-storey building another MRI, which opened in 1993.
Services Section:
Therapeutic Services
Conducting all types of tests and X-acoustic waves and CT scan and MRI..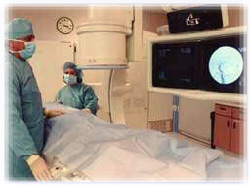 Research and training services
Teaching undergraduate students at the Faculty of Medicine Diagnostic Radiology material.

Teaching students to master's and doctoral degree in diagnostic radiology and medical imaging.

Conduct research carried out by the teaching staff, which amounted to hundreds of research.
The most important equipment:
2 device CT scan.

MRI device.

My examination of the arteries.

Examination of breast tumors device (mammogram).

3-ray machines ultrasound.

6 devices of all types of ordinary radiation rays own theoretical examination examine the stomach and esophagus, and so on.

Units section:
Unit examined the bones and soft parts diseases.

Unit digestive tract examination.

Unit neurological examination.

Unit heart and chest.

Emergency Unit.

Unit children rays.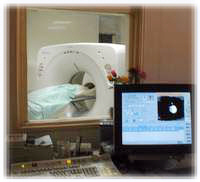 Aprender a correr