Brief
Section was created in 1971 and since that date and section provides specialized therapeutic service to the province of Dakahlia and neighboring provinces.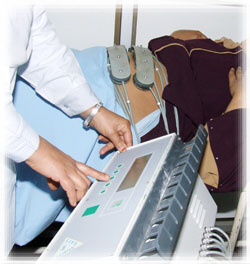 medical services:
The treatment of rheumatic diseases and diseases of the joints and bone pain through clinics.
The existence of specialized clinics for rheumatic diseases and diseases of the connective tissue.
Rheumatism clinic in children.
Clinic for treatment and follow-up obesity.
Clinic Chinese needles.
Specialized units and therapeutic services:
1. Unit Physical Medicine and Rehabilitation
And specializes in the following:
The rehabilitation of patients after surgery, fractures and bone and joint surgery and spinal nerves.

Rehabilitation of paraplegia and nerve injuries, illness and rehabilitation of cases of children.

Rehabilitation of rheumatic diseases..

2. Unit evaluation of the musculoskeletal system
The unit distinct medical services for patients such as drawing muscles and nerves to the computer and the computer to assess muscle strength and measure the area of ​​joint movement and strength of the hand and fingers grip.

Nike Shoes