Brief
Established dermatologists as an independent unit belonging to the Department of Internal special section with the beginning of work the university hospital and then became independent in 1991 and includes a 50-bed section.
Section activities: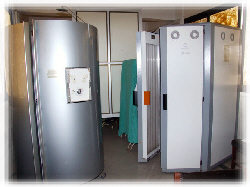 Therapeutic activities
Attending outpatient treatment at the hospital.
Post medical convoys neighboring villages.
Conferences and research activities
Do research in schools and factories in Dakahlia Governorate to the extent of the spread of dermatologists and incidence. .
Organizing an annual conference at the Faculty of Medicine to view the latest Matousel talk to him in the field of dermatologists and Andrology science.
Organizing workshops to train doctors and young people in the Ministry of Health to upgrade their level of scientific.
Specialized units of the department:
First: Major
Dermatologists medicine masculinity which Specialization runway internal regulation decision of Mr. Prof. Dr. Minister of Higher Education
.Second, based disciplines and unlisted internal regulation are as follows
Established in 1990 to provide diagnostic and therapeutic services to patients with the help of the latest hardware in this area include:
Immunity and sensitivity of the skin.
Infectious skin diseases.
The pathology of the skin.
Beautify the skin.
Photodynamic therapy.
Skin diseases in children.
Male infertility.
Gender Medicine.
Sexually transmitted diseases.
skin diseases:
1. Photodynamic therapy of Dermatology
2. Unit masculinity diseases.
3. Unit allergies
.
4. Unit fungus
Nike Air Jordan 1 Mens